This page features articles and some Christian discipleship 'helps' from the resources we use.
Some will be topical to what is currently happening in the world/our nation.
1. Suicide & The Believer - Portrait Of A Suicidal Believer
2. Our Discipleship resources are all about 'Christ at the centre', and abiding in Him, John 15:5
We provide one to one Discipleship/counsel with trained leaders, or small group discipleship sessions, as required.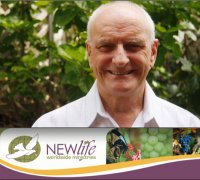 Dr Ray Andrews presents helpful short Video clips on 'Abiding' and problems Christians can face, here at this link;
http://www.godtube.com/nlwmray/
Ray has conducted two 'Abiding Life' Training Seminars, with us over the past 3 years along with preaching and discipleship counseling. Several of our folk have now been through the 'Advanced Training Course in Discipleship Counseling' run in Australia.
3. When A Christian Stumbles Into Homosexuality
With the redifinition of 'Marriage', and subsequent growing confusion for young people over gender and 'poly-sexuality' (polysexual - involving in many different sexualities), this article sheds much light on what is really going on with homosexuality, and how a Christian struggling in this can find freedom.
A Christian will find great understanding here in regards their sexual problems of all kinds.
Written by Psycologist & founder of Abiding Life Ministries International, Dr Mike Wells. Mike had over 30 years experience in working with defeated Christians with such problems.
Once Gay, Always Gay? Not Nescessarily
4. Giving Definition to the 'I'
"I have been crucified with Christ" (Galatians 2:20) What does that mean?