About Mangapapa Church in Gisborne, New Zealand
Mangapapa Church Focus for 2017:
'To bring people to Jesus Christ and wholeness through His love, Light and Life'
'Develop our Connections within the Church Body'

People who walk in wholeness:
Prioritize recognising their abiding relationship with Jesus. (John 15:5 See Diagram below)
Know and apply God's word in their life
Surrender their lives to Jesus, and choose to obey His leading by the Holy Spirit
Are connected with others who build into their lives and faith
Reach out to others, have an outward focus.
Mangapapa Church will bring people to wholeness through:
A culture of, "Come as you are, but don't stay that way"
Discipleship Counselling, into an abiding relationship in Jesus Christ
Our relationships based in and working out of the 'Agape Love' of Father, Son & Holy Spirit.
— — — — — — — — — — — — — — — — — — —
John 15:5 "I am the vine, you are the branches. He who abides in Me, and I in him, bears much fruit; for without Me you can do nothing".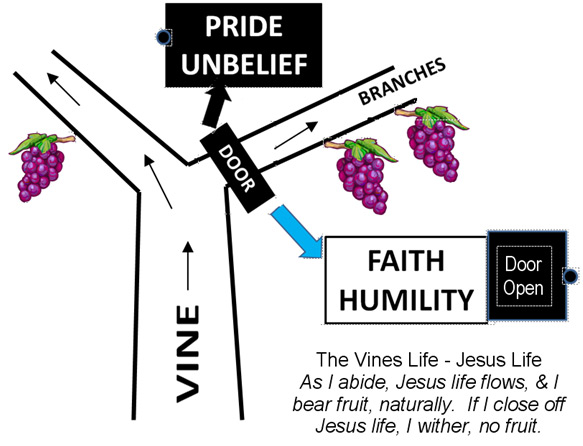 I am a branch and I choose to abide in Christ the Vine, by faith and humility.
I choose not to abide when I am in pride and unbelief in an area of my life, and so I close the door to His life flow. Eventually I will find I cannot live that way, I confess that and I open the door again.