'BWL' - 'Beautiful Women In The Lord' or 'Beyond The Washing Line!

'BWL' - 'Beautiful Women In The Lord' or 'Beyond The Washing Line!"
Next Event...  
Women's night -   Walk and Dessert  Wednesday November 21st
Meet at 6.15 pm at Peppers Bar and Cafe and walk together along the beach/boardwalk followed by dessert at Peppers at 7pm. 
Please RSVP by this Sunday 18th by adding your name to the list on the table in the rear of the church auditorium or phone Nicola.
Women's Get Together(S) on September 5th 10am or 7pm
Come along, at one of these times, and enjoy connecting with other Christian women. There will be time to chat over food, followed by a Teaching DVD from the Sista's conference and discussion. The DVD examines 4 things that if present in our life, keep us in bondage. Being aware is often the first step to change in ourselves or to developing empathy for others. So come along, be blessed by others and be a blessing to others!
NB: Older high school students are welcome and you may invite other Christian women
It will be held in kidzspace/blueroom.
Previous BWL Women's Events
Wed. 20thSeptember @ 7pm 'Doorways, Hallways & Gateways' DVD.  Women, have you passed through a doorway where God has shown you a glimpse of your future but on the way there you have become stuck in the hallway? Come and hear Charlotte Gambill teach on ways to get to the gateway of promise. 
Wednesday 20 September, 7pm @ Mangapapa Church auditorium
Women (School) Year 12 - 112
Previous years
 … 35 - 40 women enjoy a great night out together with excellent practical teaching resources and of course wonderful desserts!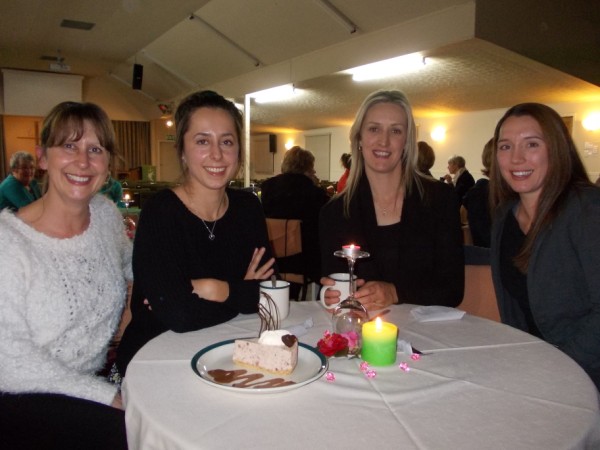 Find us on Facebook
http://www.facebook.com/groups/198264583517675/?fref=ts   
"This BWL women's event was fun and challenging as we looked at "The Big Idea" – to love our neighbours as ourselves.  Through a short teaching, watching some of Charlotte Gambill's "Treadmill" DVD, and animated group discussions on how we can love our families, colleagures, physical neighbours, communities, and global neighbours, we all came away with a greater sense of how we can make a difference as individuals and as collective groups.