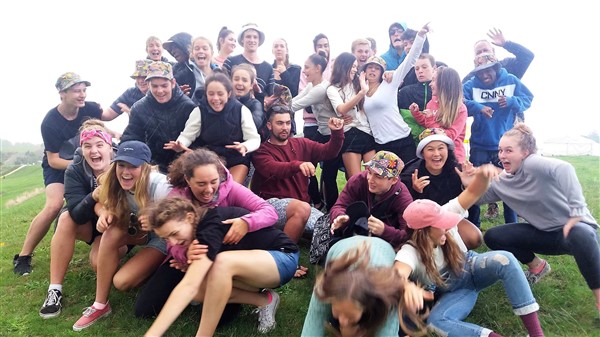 Mangapapa Church Youth Group offers High School age youth opportunities to connect, have fun and explore spiritual and life issues within a safe supportive environment.
No 1. Youth Group in NZ for the World Vision 40 Hr Famine in 2014 & 2015, - raising over $4,000 and in 2015, $7,863!  Read more from the Gisborne Herald article here; Youth Group Big Earners 26-5-2015 

  In 2016 & 2017 we were No.2 in NZ. 
Easter Camp  - we will be heading there again in 2019.
Check it out at www.eastercamp.co.nz
For more info please email Tirzah at youth@mup.org.nz or find us on Facebook 
 
We look forward to meeting you soon, 
Youth Leader - Tirzah Rolfe