Christians Against Poverty (CAP) Services
Debt & Budgeting help is available here!
Mangapapa Church is pleased to be able to bring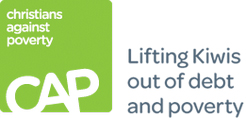 the first 'CAP Services' to the Gisborne/Tairawhiti region.
There are two strands that we offer: CAP Money and CAP Debt Help.
CAP Money
CAP Money is a financial literacy course. It is available for anyone,for those in debt and those without debt. 
CAP Money teaches how to build a budget.
It teaches how to track your finances so you know where your money is going.
Contact the church office for more information  Ph:06-8679604
CAP Debt Help
Struggling with debt? 'CAP Debt Help' has a proven record 
of helping people get out of unmanageable debt, with their Debt Management Plan, 
CAP Debt Help will provide you with an individualised pathway so you can get out of your debts
You will be supported and encouraged by supportive and trained staff, who will journey with you on your path back to financial freedom.
Need Debt Help? Ring 0508 227 111
Another person has recently escaped from the burden of living with unmanageable debt.   This brings our total up to 9 people since opening !!!   "It has been amazing to work alongside this person for the past six months as they have journeyed into financial freedom.   I have seen this person's life transformed, from one of stress and anxiety related to not knowing how to pay off their debt and having to avoid debt collectors pursuing them for money, to one where they are now debt free, skillfully managing their money and living comfortably within their means"  -   Nicola (CAP Debt Centre Manager and Debt Coach)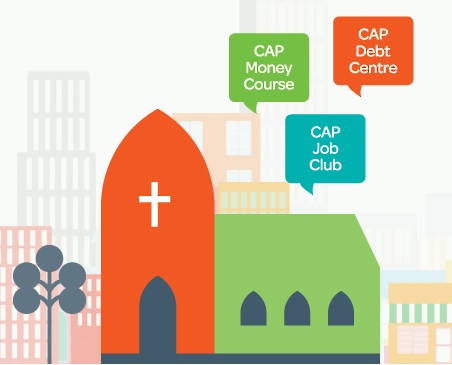 Volunteers wanted.
If you are interested in supporting the work of CAP there are many ways for you to do this;
- prayer support
- financial support
- providing gifts or baking
- visiting clients
If you feel God wants you to be involved, please ring the church office and leave a message for Nicola.
As of the beginning of September 2018 Mangapapa church is rejoicing as another person has recently finished their journey out of debt.    One and a half years ago, from a place of desperation, this person courageously asked CAP to help them and now they are ecstatic as the stress resulting from having unpaid debt is gone.    This person is the 10th person to have walked into financial freedom with the help of CAP's services!
 It is not God's desire that anyone be in debt. Please keep praying for Nicola, her support team and the people in the program, both those in it now, and those who have been in the past.